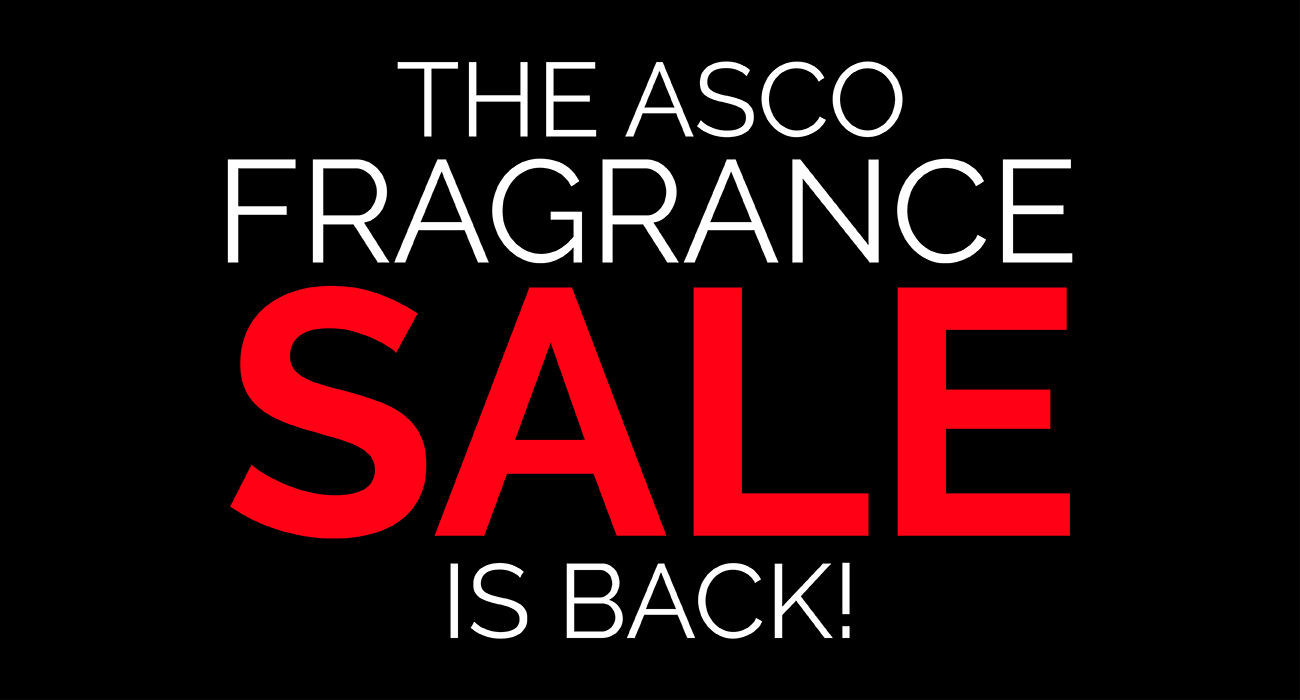 The Annual Fragrance Sale is back!
Date: 27th September to 1st October 2023.
Venue: Kyalami Grand Prix Circuit.
The venue is spacious and safe allowing us to display a wide range of our selected local and international brands for you to shop.
There is sufficient parking with security guards to assure safety at the venue.
Come and join us for a shopping spree for fragrances, makeup and body products. You do not want to miss out!
We Thank You for your continued support and loyalty and look forward to seeing you.

DON'T MISS OUT ON THE BIGGEST ANNUAL FRAGRANCE SALE!
SIGN UP TO BE THE FIRST TO KNOW ABOUT
THE EVENT, PRODUCTS AND BRANDS!
LOOKING FOR MORE GREAT DEALS?
Visit The Authorised Cosmetics and Fragrance Outlet Woodmead Value Mart in Gauteng for more great deals on authentic luxury fragrances, make up, and skincare.
We offer the widest variety of genuine designer fragrance, make-up & skincare brands, sold by knowledgeable, friendly staff at reduced prices.
WOODMEAD VALUE MART CENTRE, LOWER LEVEL
Please read this Privacy Policy carefully before browsing this website as it contains important information about the use of any personal information which you provide to us.
Your privacy is always important to us. We are committed to protecting that privacy whenever personal information is requested from you. Provided it is reasonably possible, we use or disclose your personal information in the manner stated in this Privacy Policy.
For the purposes of this section, Personal Information will be understood in accordance with the definition provided in the Protection of Personal Information Act 4 of 2013 ("the Act"). African Sales Company also subscribes to the principles for electronically collecting personal information outlined in the Act, and the further legislation referred to therein. We endeavour to ensure the quality, accuracy and confidentiality of Personal Information in our possession.
By continuing to use the Website, you consent to the collection and use of information as describes hereafter in this Privacy Policy, which you have read, understood and agreed to without any coercion and without any objection. You also agree and acknowledge that African Sales Company may from time to time update, modify, add, remove or otherwise change this Privacy Policy at its discretion, without prior notification.
1. Personal information
Personal information is defined as all information about you as an identifiable individual, including but not limited to your name, address, email address, telephone number, and identity number.
2.Collection and processing of Personal Information
African Sales Company collects and processes personal information that is reasonably necessary for its business functions and activities which include but are not limited to the following:
transacting online at www.africansalesfragrancesale.co.za and making of any online purchase(s)

opening an account on www.africansalesfragrancesale.co.za

taking part in our promotions, surveys, and/or competitions when applicable.
African Sales Company may also collect personal information about you through accessing data and then analysing from other sources together with the information we already hold about you in order to learn more about your likely preferences and interests. When you visit our websites, social media pages or mobile applications or click on our advertisements on the online media of other companies,
In order to register for certain services or to enter competitions or promotions offered through our website from time to time African Sales Company may also collect relevant personal information and use such information to provide the services to you.
African Sales Company may also use such information for its own internal purposes including –
establishment and verification of your identity;

maintenance and updates to our customer databases; and

marketing, product research and development purposes.
3. Cookies
African Sales Company may collect information about you using technology which is not apparent to you, for example "cookies". An HTTP cookie (also called web cookie, Internet cookie, browser cookie, or simply cookie) is a small piece of data stored on the user's computer by the web browser while browsing a website.
Cookies are designed to be a reliable mechanism for websites to remember stateful information (such as items added in the shopping cart) or to record browsing activity (including clicking buttons, logging in, or recording which pages were visited in the past).
Cookies may also be used to remember pieces of information that the user previously entered form fields, such as names, addresses, and passwords. We do not store credit card details. You can disable our use of cookies by configuring your browser accordingly.
Please note that cookies may be necessary to provide you with certain features available on our Website, and thus if you disable the cookies on your browser you may not be able to use those features, and your access to our Website will therefore be limited.
Please review our Cookie Policy to see how and what we collect.
4. Log Files
When you visit African Sales Company, even if you do not create an account, we may collect information, such as your IP address, the name of your ISP (Internet Service Provider), your browser, the website from which you visit us, the pages on our website that you visit and in what sequence, the date and length of your visit, and other information concerning your computer's operating system, language settings, and broad demographic information.
This information is aggregated and anonymous data and does not identify you specifically. However, you acknowledge that this data may be able to be used to identify you if it is aggregated with other Personal Information that you supply to us. This information is not shared with third parties and is used only within African Sales Company on a need-to-know basis.
Any individually identifiable information related to this data will never be used in any way different to that stated above, without your explicit permission.
5. What information we collect. 
When you open an account with us, shop at one of our stores, enter any of our competitions, partake in promotions, visit our website, or download or use one of our apps we will collect the following information from you:
Your name, surname, and residential/postal address;

Your email address and telephone number.

Your age, gender, nationality, and language;

Any other form of personal information that we may reasonably require to offer or provide any of our services or products to you;

Information we collect through cookies and similar technologies – Please review our Cookie Policy to see how and what we collect
6. How we use your Personal Information
We may use your personal information to:
Respond to any queries or requests you may have;

inform you of changes made to our website;

verify your identity,

provide you with our products and services,

improve your overall user experience by analysing it for trends,

invite you to attend events and promotions we hold,

developing an online user profile;

for security, administrative and legal purposes;




send you marketing material (including electronic communications) relating to products and services you might be interested in. You can unsubscribe from our newsletter at any time and thereafter we will not market to you.

the creation and development of market data profiles which may provide insight into market norms, practices and trends to help us improve our offering to you. Such information will be compiled and retained in aggregated form, but shall not be used in any way which may comprise the identity of a user.
7. Disclosure of Personal Information
We are not in the business of selling personal information and therefore we will not disclose your personal information to anyone except as provided in this policy.
We may for marketing purposes disclose or transfer your personal information to our agencies.
It may be necessary for us to disclose or transfer your personal information to suppliers, affiliates, partners or agents in order to provide you with our services.
We will obviously need to disclose your personal information to employees of ours who require it to do their jobs. We make sure they are aware of and take their confidentiality obligations seriously. They are contractually bound to keep all confidential information confidential.
There may be situations where the law requires us to disclose your personal information. In all other situations, we will not disclose your personal information without notifying you and enabling you to object.
8. Storage of personal information
African Sales Company uses all reasonable endeavours to put in place and maintain secure electronic procedures and systems to ensure accuracy and to eliminate risks of unauthorised access to, and loss, misuse or wrongful alteration of, personal information with reference to accepted technological standards.
If you have any questions concerning your personal information, please contact us.
9. Personal information shared
9.1 African Sales Company will not sell, rent or otherwise disclose your personal information to any third party without your express and informed consent, provided that by using our website and/or subscribing for any of our services, you provide said consent for African Sales Company to disclose your personal information to third parties as follows –
9.1.1 to third party companies employed by African Sales Company to provide services for us, including for example, our website hosting and development company may require access to your personal information to perform their functions and not for any other purpose;
9.1.2 to transfer African Sales Company' s customer database/s, including personal information contained therein, to any third party who acquires all or substantially all the assets or shares in our company or our website service whether by sale, merger, acquisition or otherwise;
9.1.3 to governmental agencies, exchanges and other regulatory or self-regulatory organisations if African Sales Company is required to do so by law or if we believe that such action is necessary to –
9.1.3.1 comply with the law or with any legal process;
9.1.3.2 protect and defend our rights and property or that of our customers and companies in our group;
9.1.3.3 prevent fraud or abuse, misuse or unauthorised use of our website; and/or
9.1.3.4 protect the personal safety or property of our customers or the public (if you provide false or deceptive information about yourself or misrepresent yourself as being someone else, African Sales Company will disclose such information to the appropriate regulatory bodies and commercial entities).
9.2 African Sales Company reserves the right to share non-personal, non-individual information in aggregate form with third parties for business purposes, for example with advertisers on our website or business associates and partners. This does not involve disclosing any personal information which can identify any individual consumer in any way.
10. Security
Although absolute security cannot be guaranteed on the internet, African Sales Company has in place up-to-date, reasonable technical and organisational security measures to protect your Personal Information against accidental or intentional manipulation, loss, misuse, destruction or against unauthorised disclosure or access to the information we process online.
The African Sales Company web site uses an industry standard 128-bit Server CA certificate to implement Secure Sockets Layer (SSL) encryption to encrypt transmission of sensitive information between the user's browser and our web server. SSL security is among the best approaches available today for secure commerce transactions. All personal information of our users is encrypted in order to ensure that it cannot be read during the transmission of information over the internet.
11. Links
Our website may contain links to other websites. Please note that we are not responsible for the privacy practices of third-party websites or the way they use cookies and advise you to read the privacy statements of each website you visit which collects personal information.
12. Accuracy of Information
It is important that the information we have about you is accurate and up to date. If your personally identifiable information changes you may correct or update it online. We cannot be liable for any information that is inaccurate and/or obsolete.
13. Communicating with us
It is important that the information that African Sales Company has about you is accurate and current. If you would like to receive a copy of the information we hold about you (subject to our right to charge you a fee to cover our expenses in this regard), to correct or update your information, or to ask any questions about this privacy policy, please contact us.
14. Access to your personal information
African Sales Company will provide you with access to any of your personal information it holds (except in limited circumstances recognised by law). If you wish to access your personal information or have an enquiry about privacy, please contact our Privacy Officer. Before African Sales Company provides you with access to your personal information proof of identity will be required. African Sales Company may, at its discretion and in addition, charge a fair fee for giving access to your personal information if your request requires substantial effort on our part.
15. Communicating with you / Opting Out
As an existing customer, we provide you the opportunity to 'opt-out' of having your personally identifiable information used for certain purposes, when we ask for this information. If you no longer wish to receive our newsletters and/or promotional communications, you may opt-out of receiving them by:
following the instructions included in each newsletter or communication

updating your registered profile preferences on our website.
16. Changes to this Privacy Policy
We reserve the right to amend this Privacy Policy from time to time, in which case the amended Privacy Policy will supersede and replace any previous policies with effect from the date on which it is posted on this website. Wherever possible, we will give you notice of any changes prior to their implementation. Please visit this Privacy Policy regularly to familiarise yourself with the latest version and to understand what we can do with your personal information. This Privacy Policy forms part of the Terms and Conditions of use for this website.
17. African Sales Company Information
Full name: African Sales Company (Pty) Limited – registration number 1937/009530/07
Main business: Distributors of fine fragrances and cosmetics as well as distribution of Jiffy Steamers
Physical address for receipt of legal service (also postal and street address): 225 2nd Street, Corner 16th Road, Halfway House, Midrand, 1685. Johannesburg, Gauteng, South Africa.
Contact Number: 011 809 4000
Cookie policy
This Cookie Policy explains what cookies are and how we use them, the types of cookies we use i.e, the information we collect using cookies and how that information is used, and how to control the cookie preferences. For further information on how we use, store, and keep your personal data secure, see our Privacy Policy.You can at any time change or withdraw your consent from the Cookie Declaration on our websiteLearn more about who we are, how you can contact us, and how we process personal data in our Privacy Policy.Your consent applies to the following domains: www.africansalesfragrancesale.co.zaWhat are cookies ?Cookies are small text files that are used to store small pieces of information. They are stored on your device when the website is loaded on your browser. These cookies help us make the website function properly, make it more secure, provide better user experience, and understand how the website performs and to analyze what works and where it needs improvement.How do we use cookies ?As most of the online services, our website uses first-party and third-party cookies for several purposes. First-party cookies are mostly necessary for the website to function the right way, and they do not collect any of your personally identifiable data.The third-party cookies used on our website are mainly for understanding how the website performs, how you interact with our website, keeping our services secure, providing advertisements that are relevant to you, and all in all providing you with a better and improved user experience and help speed up your future interactions with our website.What types of cookies do we use ?Essential: Some cookies are essential for you to be able to experience the full functionality of our site. They allow us to maintain user sessions and prevent any security threats. They do not collect or store any personal information. For example, these cookies allow you to log-in to your account and add products to your basket, and checkout securely.Statistics: These cookies store information like the number of visitors to the website, the number of unique visitors, which pages of the website have been visited, the source of the visit, etc. These data help us understand and analyze how well the website performs and where it needs improvement.Marketing: Our website displays advertisements. These cookies are used to personalize the advertisements that we show to you so that they are meaningful to you. These cookies also help us keep track of the efficiency of these ad campaigns.The information stored in these cookies may also be used by the third-party ad providers to show you ads on other websites on the browser as well.Functional: These are the cookies that help certain non-essential functionalities on our website. These functionalities include embedding content like videos or sharing content of the website on social media platforms.Preferences: These cookies help us store your settings and browsing preferences like language preferences so that you have a better and efficient experience on future visits to the website.How can I control the cookie preferences ?Should you decide to change your preferences later through your browsing session, you can click on the "Privacy & Cookie Policy" tab on your screen. This will display the consent notice again enabling you to change your preferences or withdraw your consent entirely.In addition to this, different browsers provide different methods to block and delete cookies used by websites. You can change the settings of your browser to block/delete the cookies.To find out more about how to manage and delete cookies, visit wikipedia.org, www.allaboutcookies.org.
What are cookies ?
Cookies are small text files that are used to store small pieces of information. They are stored on your device when the website is loaded on your browser. These cookies help us make the website function properly, make it more secure, provide better user experience, and understand how the website performs and to analyze what works and where it needs improvement.
How do we use cookies ?
As most of the online services, our website uses first-party and third-party cookies for several purposes. First-party cookies are mostly necessary for the website to function the right way, and they do not collect any of your personally identifiable data.
The third-party cookies used on our website are mainly for understanding how the website performs, how you interact with our website, keeping our services secure, providing advertisements that are relevant to you, and all in all providing you with a better and improved user experience and help speed up your future interactions with our website.
What types of cookies do we use ?
Essential: Some cookies are essential for you to be able to experience the full functionality of our site. They allow us to maintain user sessions and prevent any security threats. They do not collect or store any personal information. For example, these cookies allow you to log-in to your account and add products to your basket, and checkout securely.
Statistics: These cookies store information like the number of visitors to the website, the number of unique visitors, which pages of the website have been visited, the source of the visit, etc. These data help us understand and analyze how well the website performs and where it needs improvement.
Marketing: Our website displays advertisements. These cookies are used to personalize the advertisements that we show to you so that they are meaningful to you. These cookies also help us keep track of the efficiency of these ad campaigns.
The information stored in these cookies may also be used by the third-party ad providers to show you ads on other websites on the browser as well.
Functional: These are the cookies that help certain non-essential functionalities on our website. These functionalities include embedding content like videos or sharing content of the website on social media platforms.
Preferences: These cookies help us store your settings and browsing preferences like language preferences so that you have a better and efficient experience on future visits to the website.
How can I control the cookie preferences ?
Should you decide to change your preferences later through your browsing session, you can click on the "Privacy & Cookie Policy" tab on your screen. This will display the consent notice again enabling you to change your preferences or withdraw your consent entirely.
In addition to this, different browsers provide different methods to block and delete cookies used by websites. You can change the settings of your browser to block/delete the cookies. To find out more about how to manage and delete cookies, visit wikipedia.org, www.allaboutcookies.org.